Why We Use the King James Version
{See also: https://mountainviewbaptistcuster.com/helpful-pages/ }
After watching this video, you will clearly understand the difference between the King James and the modern versions — and you will understand why we use the King James.
"Why We Use the King James" takes you through a brief manuscript history, talks about some of the personalities involved, and compares some important verses in the KJV with verses in the New International Version.
Psalms 12:6-7
The words of the LORD are pure words: as silver tried in a furnace of earth, purified seven times. Thou shalt keep them, O LORD, thou shalt preserve them from this generation for ever.
2 Timothy 3:16
All scripture is given by inspiration of God, and is profitable for doctrine, for reproof, for correction, for instruction in righteousness.
Revelation 22:18-19 
For I testify unto every man that heareth the words of the prophecy of this book, If any man shall add unto these things, God shall add unto him the plagues that are written in this book: And if any man shall take away from the words of the book of this prophecy, God shall take away his part out of the book of life, and out of the holy city, and from the things which are written in this book.
---
Want to Compare Bibles?
Click here: How to Spot a Counterfeit Bible
---
USA TODAY reports that the KJV is still the MOST READ Bible Version amongst Christians who are actually reading their Bibles – April 2011 {SO much for the "EASIER – TO – READ" Versions!} The Tribune Star finds that the Majority of Bible readers Still prefer the King James Version – May 2017 — {Please Note: MBC is not responsible for the advertisement & media content of USA TODAY, or the Tribune Star}
---
 Click here for a PDF chart showing the lineage of the Two (very different) Textual families…
---
Listen to what the "Gipper" said about the King James Bible…
---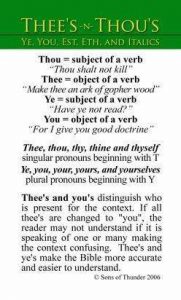 {Click here for a PDF (showing the textual lineage of the KJV vs. the Modern Versions)…  You may also want to visit our own "Helpful Links" page – Answers to Questions about Bible Versions .}
---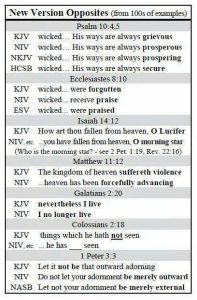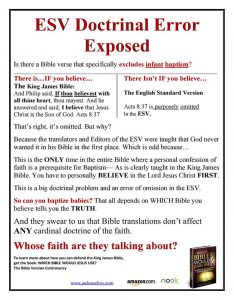 ---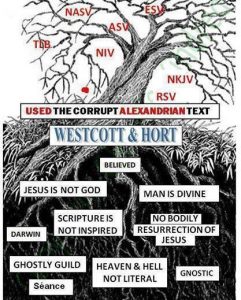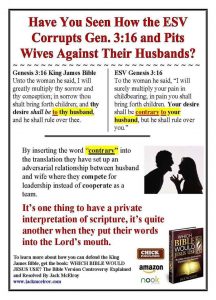 ---