So, how could I know?
I knew of no one who had been "born again".
Oh yes, I'd heard about Chuck Colson, special assistant to President Nixon— He was "born again" while serving prison time following the Watergate scandal… But, how could I know?
In our family's denomination, no one carried a Bible to church. No one participated with the Sunday message by looking up scripture verses and following along. Jimmy Carter was the only one I had ever seen carrying a Bible to Church.
So, how could I know that…
The Ten Commandments WERE NOT ENOUGH.
The Golden Rule WAS NOT ENOUGH.
The Silver Rule, do not do for others what they can do for themselves, WAS NOT ENOUGH.
My Mother's guiding advice…"remember Ann, Jesus is always looking over your shoulder", WAS NOT ENOUGH.
The Church WAS NOT ENOUGH.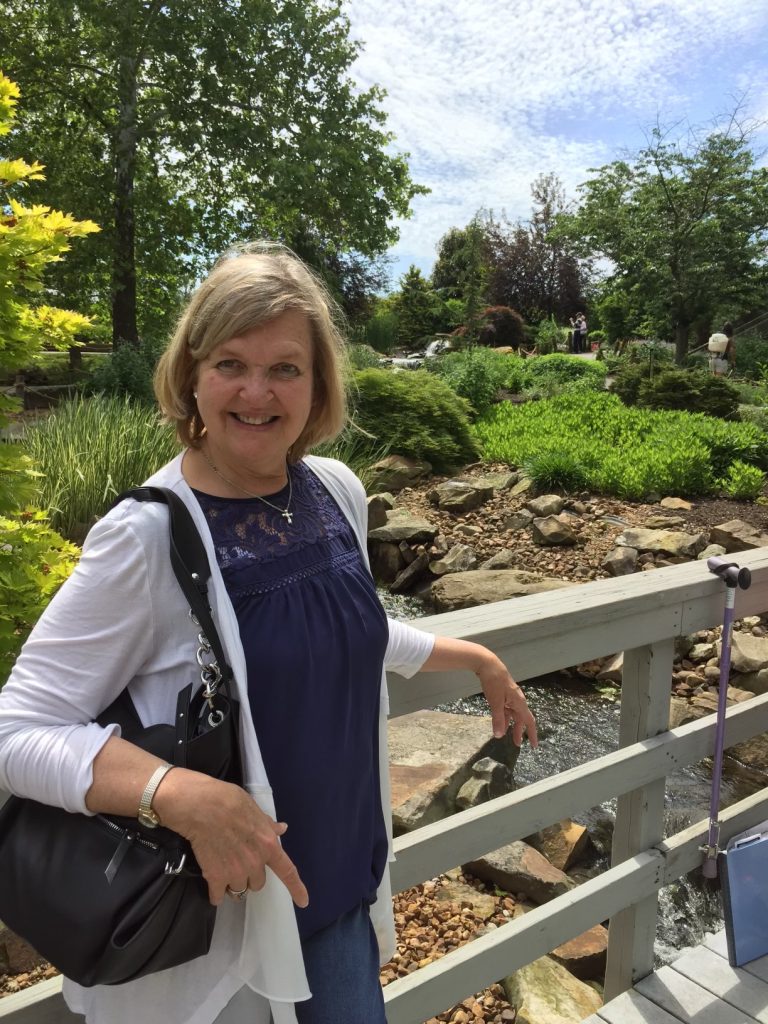 Not until my neighbor lady in Cabin #3 came along, did I start to think about CHURCH again. My neighbor friend, Ruth, told me she was looking for the right church, one she could grow in…whatever that meant??  So I said if she found one I'd consider going along with her. Little did I know that Custer, SD, and Mountainview Baptist Church was to become our new Sunday destination!
I had become sort of a "tag-a-long Christian". A "just-in-case Christian". Certainly NOT one of firm conviction! But things were about to change. Ruth led the charge. We were soon meeting for daily 7am Bible studies. Armed with choice sermons, Christian movies, and documentaries, she was more than equipped to open up an unknown world to me.
She made me ready to WANT to be born again!  
So, on August 2nd of this year(2023), while waiting and waiting amidst canceled flights at the Rapid City Regional Airport, I was moved from Gate 4 to Gate1 and a rescheduled flight to Denver, and I found myself seated in front of a TV and Fox News. Suddenly, a fellow appeared on the screen asking if we had thought about being "born again", and if so, would we pray the prayer that appeared on the screen. I thought— "if not now, when?"  And, so I did!  Just that quick, I prayed, and then I boarded the plane and started to consider what I had just done. It has turned out to be the best decision of my life!
Numerous times throughout my life I had prayed the children's song—
Come into my heart, come into my heart, come into my heart, Lord Jesus.
Come in today, come in to stay, come into my heart Lord Jesus.
But, nothing in my life ever changed. And so, I had given up.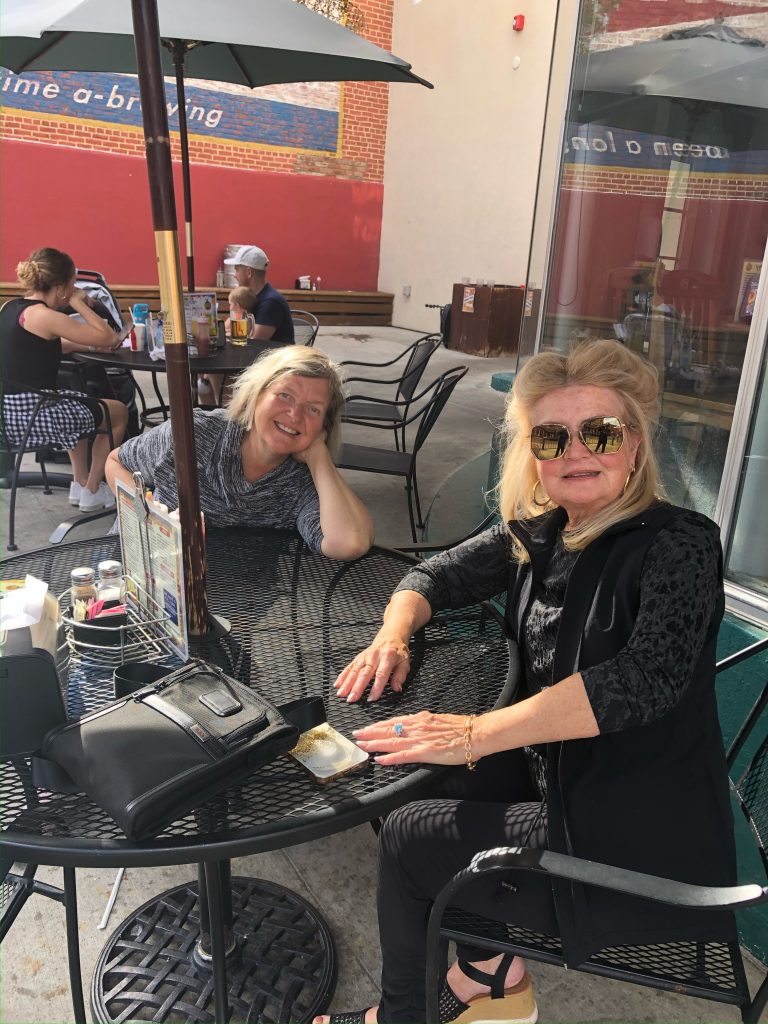 But, this time, even my friend Ruth tells me that she has noticed a change!  With the Holy Spirit in my heart, walking and talking with me, there are desirable changes, discernible changes in me!
1. I no longer roll past Christian radio stations, as I travel Hwy 44.
2. I no longer scroll past evangelists on the Christian TV.
3. I make fewer judgment calls as I observe a challenged humanity.
4. Now I want to go to church, rather than feeling duty bound.
5. My prayer life has changed too. I don't pray ceaselessly, but more frequently.
6. I find myself almost blatantly unashamed that I am now born again and ready to be baptized.
A CHANGE HAS COME OVER ME!  A CHANGE FOR THE BETTER! AN EVERLASTING CHANGE!
Statistics tell us that most people were between the ages of 4-14 when they invited Jesus into their life— were "BORN AGAIN".  After that, only about 3 or 4 percent find the Lord… Oh, dear!  As a "septuagenarian" (I'm in my 70's), I was a bit of an anomaly— and, as they say, cutting the chance for salvation and eternity pretty close!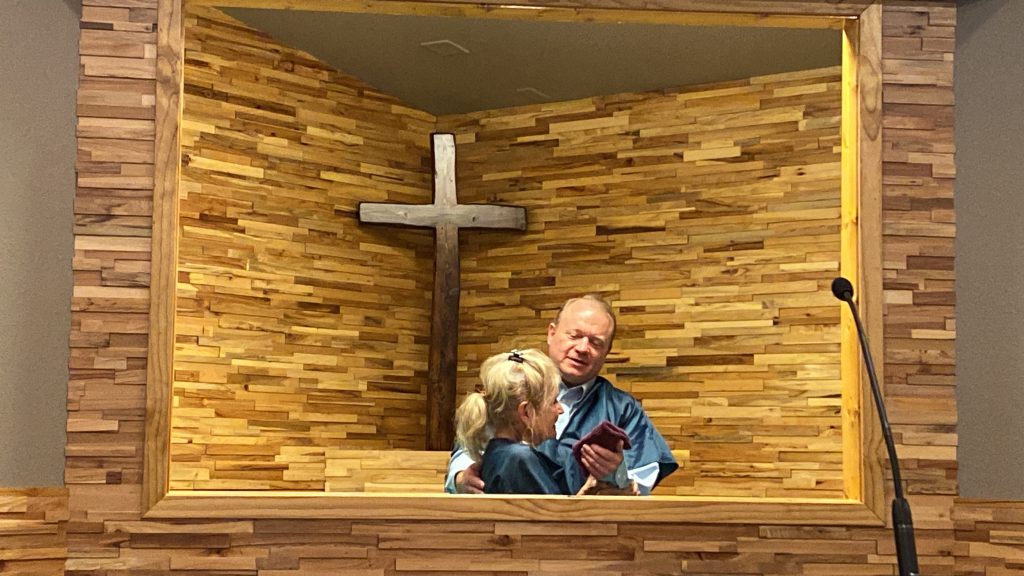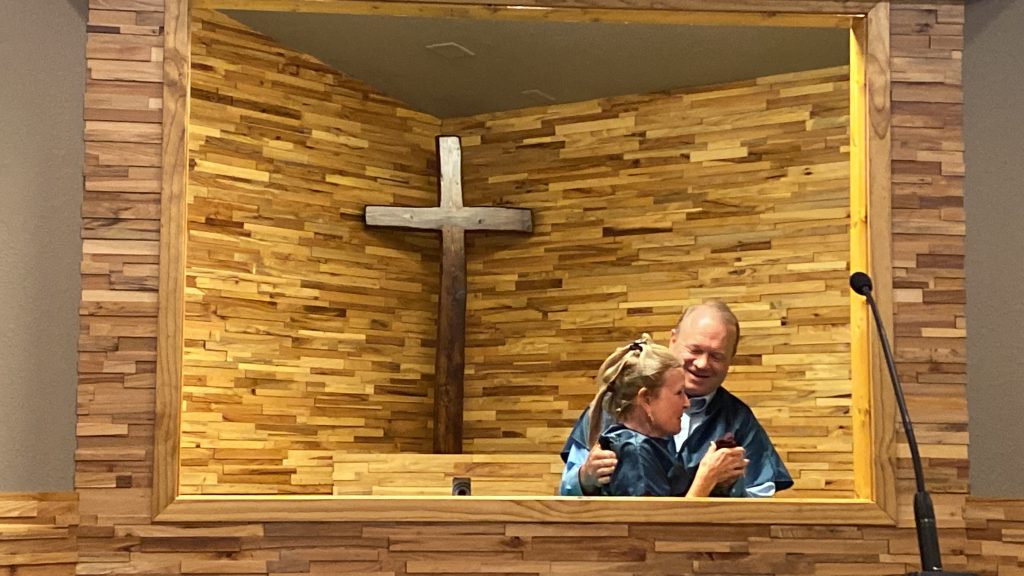 So, on Sunday, October 1st, 2023, I was ready to publicly affirm my faith in the risen Lord and be baptized! What a great day it was, too!
Now, I DO know!
~ Ann