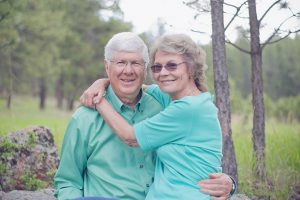 Bob (& Karen) Adams
I was raised in a family where my parents were in a "mixed marriage", in other words, my mom was a Lutheran, and my dad was a Catholic.  It was assumed that my sister and I would be raised Catholic.  There was never much serious talk about "religious" things, but we were expected to live in a moral and right manner.  I went to Parochial school for 7 years, studied the Catechism, and served as an altar boy at masses. Generally, I tried to be good, or at least, better than average.
As far as my religious education, I remember some of the more notable Bible stories, and the basic, traditional doctrinal requirements of the Catholic Church, but I can't say that I ever really learned much that stuck in my mind or heart.  In my early teen years, however, I began to establish another god in my life—I LOVED archery!  Although, at that time, I never allowed archery to take precedent over Sunday Mass, I certainly gave it much more attention than religion or God.
I went off to SDSU and did a little better than average there, but I was still in love with archery, and Sunday tournaments began to be more important than going to church.  I would still go as much as I could, but I let tournaments take priority—if they overlapped church.
I married my wife, Karen, the day before we both graduated from SDSU.  She became a Catholic, so that we wouldn't have to deal with the same mixed marriage issues as my family had.  But, neither of us were dedicated to a serious relationship with God.  We moved out West, and I began a career with the US Forest Service.  At our second assignment, Karen attended a Bible study, led by a lady that had trusted Jesus Christ as her Savior.  During that study, Karen put all her trust in Jesus as her Savior.  Her behavior began to change in little noticeable ways, even though she didn't tell me exactly what had happened to her.
In those few years, God began to deal with me.  I had had some near-death experiences in my life, and occasionally, I began to worry about whether I would go to Heaven if I should die.  I knew, according to Catholic doctrine, that any un-confessed mortal sin would lead to an eternity in hell, and I knew I had been neglecting Sunday Masses (a mortal sin) and had not gone to confession for months on end.  The whole thing began to weigh on my mind… And, going back to church and confession hadn't really eased my concerns, or my fear of death.
Within a year of Karen's salvation, she and some of our friends asked if I would be willing to attend a seminar on "Basic Life Principles".  I reluctantly agreed, and we all went to Portland, OR, to attend the meeting. During the seminar, I heard for the first time, many Scriptural principles for living, with the associated effects—both good and bad—depending on how closely the Bible was followed.  I could relate to many of the consequences in my own life, and in the life of my friends and relatives.  I was convicted that if those things in the Bible were true, and able to be demonstrated, the Bible's simple salvation message could also be believed. I saw in my heart, Jesus, on the cross, paying the sin debt for my sin, and realized it was so arrogant on my part to think that I could somehow supplement what He did—by my good works, or any penance that I could do.  When the invitation was given to confirm our assurance for salvation, I raised my hand and prayed silently for Christ to forgive me of my sin, come into my heart, and I trusted Him be my personal Savior.
This all occurred just after a reassignment and move to a different location.  My time was spent adjusting to a new work assignment, new home, new friends and a new Catholic church.  Archery somehow didn't make its way into my top priorities. We had continued in the Catholic Church, but through some negative circumstances at the local public school, we decided to enroll our children in a Christian school.  We soon established some new friendships at the church where the school was located.  Gradually, we saw more and more doctrine being promoted at the Catholic Church that was contrary to the Bible, and so, we began attending the Bible Church where the school was.  Slowly, my attention was turned toward spiritual things, as the Holy Spirit encouraged my interest toward the Bible and Biblical principles.  My habits changed, our friends changed, the way we raised our children changed, and my ungodly over-attraction to archery had also changed.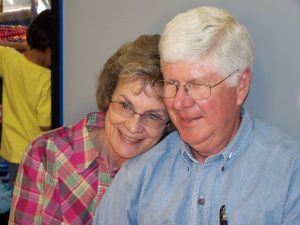 As a brief example, for years, before I was saved, I had worked very hard to excel in archery, and did quite well, but never achieved the top performance that I desired.  I had gone to the National Field Tournament in Utah, back in 1971.  On a round where a perfect score was 560 points, I shot a 530, my average for the previous couple of years.  The National's winner that year had shot a 556.  After I was saved, I never shot my target bow.  However, at our new assignment, one of my work friends asked if I would help the local club set up a field range, which I did. Then, they scheduled a tournament on a Sunday, a few weeks away.  Most tournaments begin Sunday morning, even though it only takes 2-3 hours to complete.  I suggested that they might begin after lunch, so that I and others could attend church, first.  Since they agreed, I felt I should support their decision and shoot the tournament.  So, the day before, I took out my target bow, which I had not shot for over 2 years, and checked out my sight settings, which seemed to be OK.  On Sunday, I attended church and then went out to the range for the tournament.  Without any practice for 2 years, the Lord allowed me to shoot a 556!  556!  I had just tied the National winner of just a few years before, yet it was clear that it wasn't me.  For years I had tried, but failed to achieve what I wanted, yet after I had set aside what I wanted, and sought the Lord and His will, He gave me what I thought I wanted.  I remembered Psalm 37:4 "Delight thyself also in the Lord, and he shall give thee the desires of thine heart."  He had already changed the desire of my heart to desire His will, more than anything. And, as a result, I never shot another field tournament again—I just didn't have a desire for it, anymore.  I still enjoy archery, but it doesn't have the grip on my life that it had before the Lord came into my life.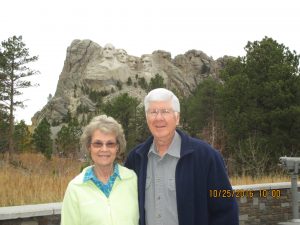 Eventually, I retired from the USFS, and Karen and I built our dream house, here, in Custer. We got involved in our local church, and in the community. God gave us over a decade of wonderful years together, in Custer. But then, in the Spring of 2017, Karen became ill, and it gradually became worse. After several tests, we were told that she had cancer… Terminal cancer.
It wasn't what we wanted, and it still doesn't make sense to me, sometimes. But, like she had always done before, she accepted what God had in mind, and encouraged me to trust His will. Karen passed away, last September. I still miss her, terribly… (I still grieve, and I'm crying as I write this)… But, I praise God that she's in heaven because of her faith in Jesus. I thank God that she was a great influence on me in living for Jesus. Now, I'm more sensitive to the truth of eternity and think often of where she is. I never envisioned living my last years on earth without her—It just wasn't in the picture. We had a wonderful life, not perfect, but very good.
This June (2018) would have been our 53rd wedding anniversary.  I realize that sometimes, I'm just being selfish, as I wanted her, here, for myself, rather than what God wanted. And, although I'm still not sure what it is, I want to know what God has for me to learn from all of this. I know her passing happened for a good reason, "… all things work together for good…", but I don't know what that is, yet…
Maybe it's because He knew that you needed to read this, today… Maybe you are a part of our story. As hard as this year has been for us, I can't imagine what it would have been like, had we both not had Jesus Christ as our personal Savior… Do you know Him, like we know Him?
-Bob Adams
---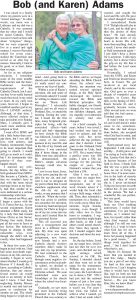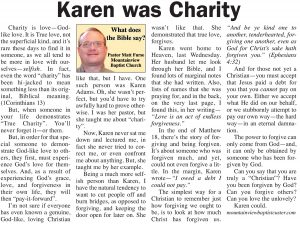 Bob's Custer Chronicle Newspaper Testimony – June 2018
Pastor's article, Fall of 2017