About the Pastor 
By the grace of God, I was raised in a home in which both of my parents were saved, born-again, Christians. From the early days in my life, I can remember going to church with my parents, and I even remember seeing one of them getting baptized. Later, I witnessed my grandparents (dad's parents) getting saved, and then baptized, as well… I mention this because it is special. Not everyone had(or has) the privilege of having a genuine, Christian family atmosphere. When I was born, Dad was a "business man", working his way up the "ladder of success" in the business world. (He worked for wealthy men like Trammell Crow & Preston Robert Tisch.) We would be transferred from City to City, always increasing in the world's eyes with a higher paying job, a bigger house, and better cars, etc. But, somewhere along the way, God began to speak to my dad about switching "careers"… God had called my dad into the ministry.  When he made public his intentions to leave "the life" he had, it was not greeted with the "approval"of other friends & family members, but, my mom was willing to follow, and so, they left it all behind. …At that point, my dad, mom, sister, and myself were all headed for a big change…
At the time, it seemed foolish!
Soon, we went from having nice cars – house – clothes – etc., to a much more "simple" lifestyle.  We learned the difference between a "duplex apartment" and a "house", but we also discovered that we could still have a home, even if we didn't have a nice, big house to put it in. And, through it all, God began to be much more REAL to all of us, including to myself.
Since I was young, I've understood the story of Jesus, and I believed it. But, when I was about 12 years old, it was then, that I realized I needed not to just "believe" the story in my head, but also to TRUST Jesus for my personal salvation. I then acknowledged Him as Lord & Savior of my life, and I was "born again".
So, whatever happened to my family???  Did they eventually "fall apart" – "break up" – "starve to death"?
…No, as a matter of fact, none of us would go back to the "life" we left behind, not even for all the $money$ in the world!  We have seen, and experienced, a different life (the real life) that's worth the living, and we say – "no thank you" to what we've left behind.
John 10:9-10 "I am the door: by me if any man enter in, he shall be saved, and shall go in and out, and find pasture. …I am come that they might have life, and that they might have it more abundantly."
As the years went by, I realized that God wanted to use me in ministry. I answered the "call" to serve Him, in whatever way He had in mind. I finished high school, and attended a local church, with a Bible college, to begin studying for the ministry. While at the college, I met a young lady, by the name of Wilma Schrock, and over time, I was able to convince her to marry me.  We were married shortly after our graduation, and have been in the ministry ever since. When God is in the "driver's seat" of your life, …LIFE IS GOOD!
~ Pastor Matt Furse
Click Here to listen to Pastor Matt Furse's (& others') sermons @ Sermon Audio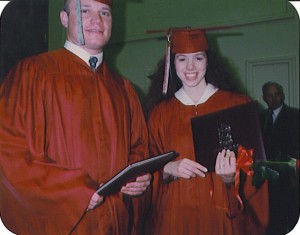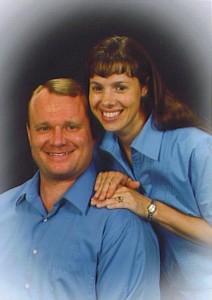 Please read my wife's testimony "Amish Girl" or the "Five Facts" ~ and, thanks for visiting!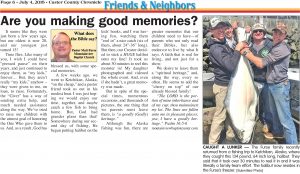 ---